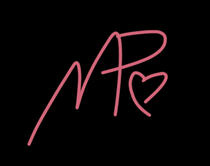 Michaela Pagazani
---
Picture Editor, Sound Editor, VFX Compositor, and Motion Graphic Artist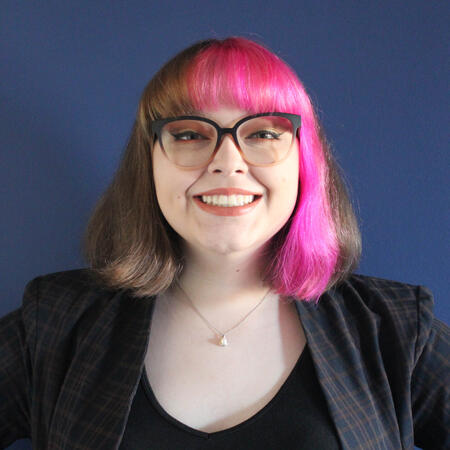 About Me
---
Michaela Pagazani is a freelance video & sound editor, VFX compositor, and motion graphic artist. Michaela has helped to piece together films spanning many genres and styles from developing a suspenseful soundscape for the 2020 horror short Meat, to working as picture editor to combine bright and beautiful footage together for Trashion (2019) a short documentary on sustainable fashion, as well as using her skills as a VFX compositor to digitally add in a crowd to a concert venue for As the Glitter Fades (2021) a short drama shot within pandemic restrictions. When not editing and designing, Michaela likes to spend her free time practicing martial arts, roller skating, and photoshopping her friends into snails.
Past Works
---
While initially setting her sights on cinematography and lighting, Michaela then found her passion in all things editing and taking the raw footage of production and helping to bring it to its final form. With experience picture and sound editing, as well as motion graphics and VFX compositing Michaela is well rounded in the post-production world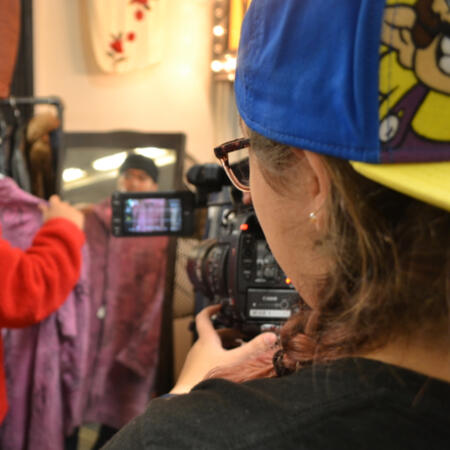 PAST WORKS
---
TRASHION
---
Cinematographer, Picture Editor, SFX Editor
Did you know that Canadians on average purchase 70 new articles of clothing a year which contributes to the 12 million tons per year of textile waste dumped into landfills? This is a film that explores Canada's excessive and throw-away culture.
MEAT
---
Gaffer, SFX Editor
Coming Soon. Late night restaurant employee Cam and her co-workers make a shocking discovery and find out that you may actually be what you eat.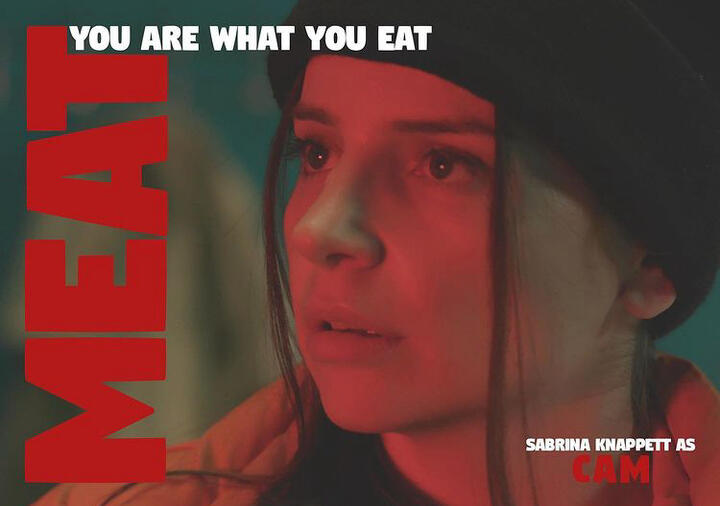 QUERENT
---
Writer, Director, and Editor
A lonely man named Mitch comes across a mysterious woman who makes him pull from a deck of tarot cards, the man pulls "The Lovers" tarot and continues on with his day believing that he will find his true love. Mitch encounters various people throughout his day and takes on the grand challenge of courtship.
WEEKENDER
---
Promo Editor
Coming Soon. A young woman attempts to connect with her father as he drives her to weekend jail.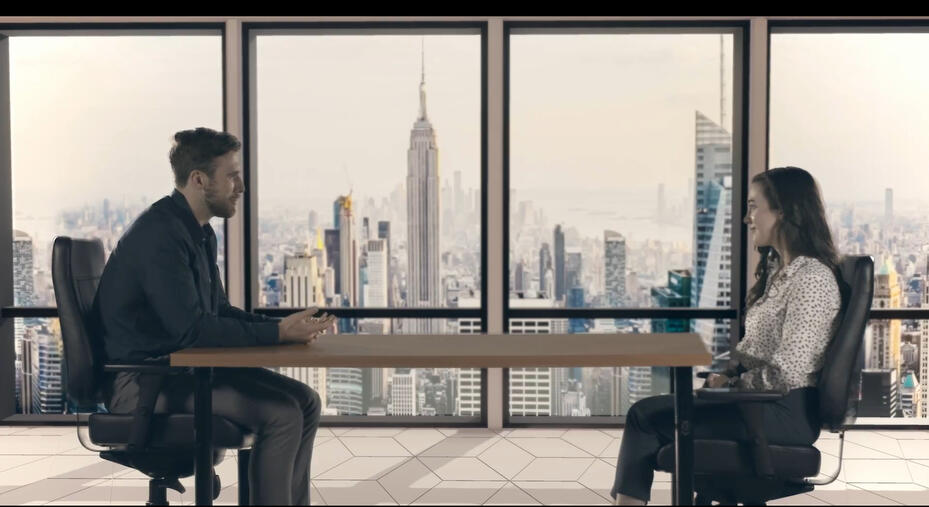 Exit Interview
---
Picture Editor
Coming Soon. A man quitting his job shows up to his exit interview realizing his interviewer is his boss, and ex-girlfriend. The professional and personal lines begin to cross as the man begins to wonder if this is an exit interview for his job or their relationship.
AFTER THE GLITTER FADES
---
VFX SUPERVISOR
Coming Soon. A young singer struggles with the difficulties of being a performer in the public eye, while trying to remain true to herself.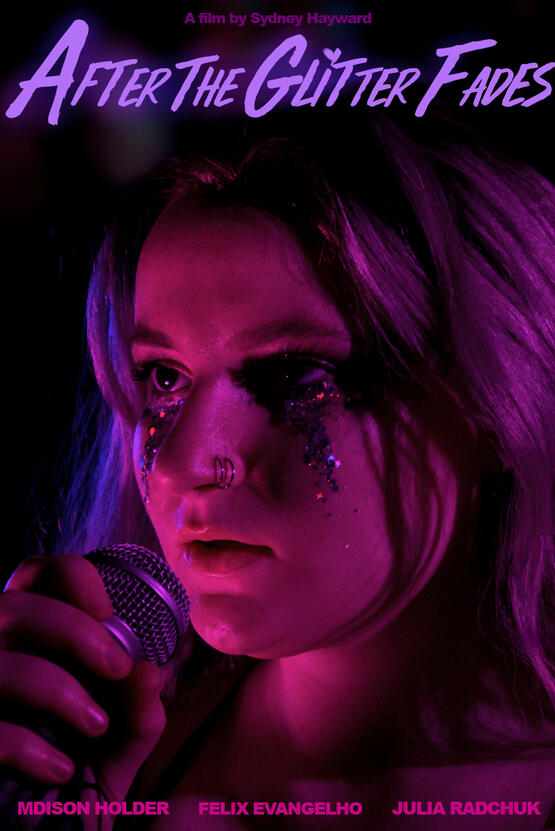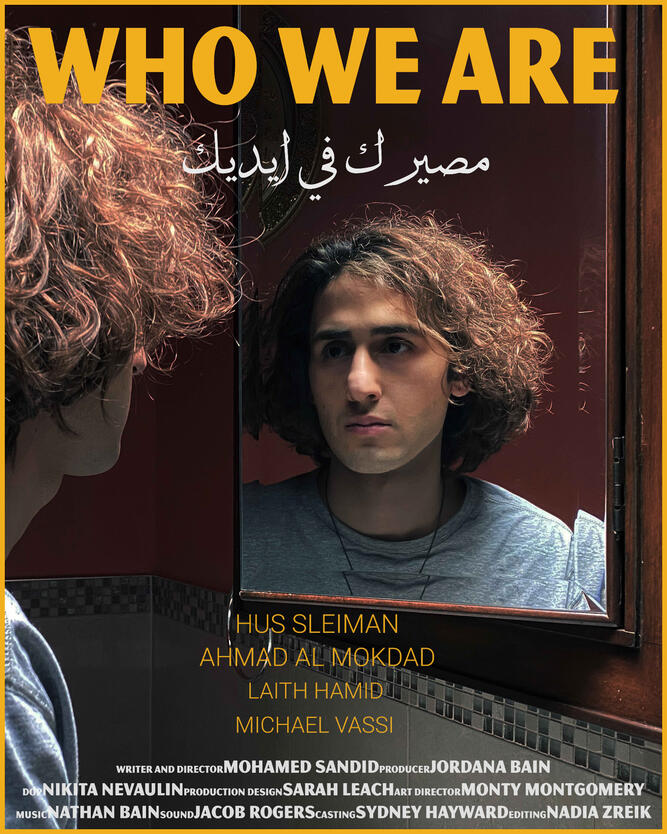 WHO WE ARE
---
SUPERVISING SOUND EDITOR
Coming Soon. Nabil (20) a young Egyptian immigrant who has just arrived in Toronto, Canada stays with Ahmed (20), an old friend from back home. After an incident during a small party, Nabil begins to reconsider his friendship with Ahmed.